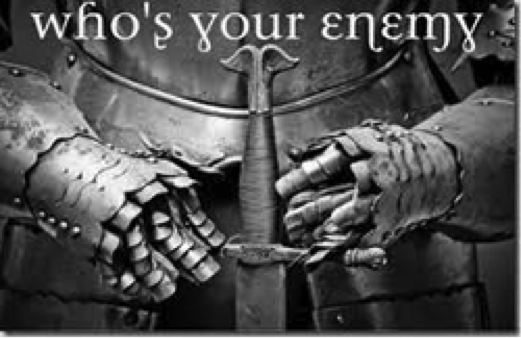 DO YOU KNOW WHO YOUR ENEMY IS?
Ephesians 6:11-12
"Put on the full armor of God, so that you can take your stand against the devil's schemes. For our struggle is not against flesh and blood, but against the rulers, against the authorities, against the powers of this dark world and against the spiritual forces of evil in the heavenly realms".
As July 4th approached, the media issued warnings to be on high alert for enemy attacks. I began to wonder why we don't put the same emphasis on spiritual attacks.
Just as guns are used as weapons against a physical adversary, God's full armor is our weapon in spiritual battle … the girdle of truth, the breastplate of righteousness, the shoes of peace, the shield of faith, the helmet of salvation and the sword of the spirit. The closer we get to God, the devil will try to discourage and deceive us with obstacles and adversaries. As Paul tells us in this passage, we must be strong in the Lord and stand firm.
May we remember daily to be on high alert by putting on God's full armor and joining His army of obedience … do not be afraid when we are in tribulation, because Jesus has already overcome the world (John 16:33).